Prospective transfer students are encouraged to follow the appropriate degree programs and/or take the appropriate courses at their current institution that will be beneficial toward a UMD degree.  The Office of Undergraduate Admissions expects transfer applicants to have completed the equivalent of English Composition (UMD's ENGL101) and college-level mathematics (UMD's MATH107, STAT100 or a higher-level math course such as calculus).
Majors and Minors
The University of Maryland offers more than 90 majors and 80 minors. Some of UMD's majors are offered at the Universities at Shady Grove and the University System of Maryland at Southern Maryland.
If you have several possible majors in mind but you're not sure which one to pick, visit the undergraduate catalog to review major descriptions. You may also review graduation plans to identify which courses students take each semester in order to graduate in a timely manner. You may also wish to consider your career path and whether you need to take any prerequisite courses for graduate school. Some majors at UMD are considered Limited Enrollment Programs (LEP) because they have a set of requirements which must be completed before a student may apply.
General Education
All students at the University of Maryland are required to complete general education courses as part of their degree requirements. UMD requires students to complete a minimum of 40 credits of general education. Students transferring to the University who have completed their general education requirements at another Maryland public institution of higher education will be considered to have completed their general education requirements with the exception of an upper-level writing course and any additional credits necessary to complete the minimum number of general education credits. Review the transfer policy in full.
Admitted students who believe they have completed the general education requirements of another Maryland four year public institution should ask the Registrar's Office of their former institution to send an email to transfercredit@umd.edu
or send a letter verifying general education completion to:
Transfer Credit Services, 1113 Mitchell Building, University of Maryland College Park, MD 20742

Research different major options if you are undecided or still considering multiple interests
Explore potential career or graduate school options, and make sure the courses and majors you are considering are appropriate given your skills, interests, and abilities.
Find the UMD equivalents to your current and completed courses using the Transfer Credit Service database.
To determine how long it may take you to earn a degree from UMD, compare how your courses may transfer per the database with your preferred major and general education requirements. All admitted transfer students will work with an assigned academic advisor during their first semester on campus to complete an official academic plan for graduation.
To receive assistance with academically planning for transfer, including determining how previous coursework may apply to University of Maryland degrees, identify remaining general education and major requirements, and create a plan toward completing a bachelor's degree, you may work with a Pre-Transfer Advising Program Manager. Students currently attending Anne Arundel Community College (AACC), Howard Community College (HCC), Montgomery College (MC), or Prince George's Community College (PGCC) may meet with an advisor on-site at their community college. Students attending other institutions may contact the Pre-Transfer Advising program with any questions.
Pre-Transfer Advising is not required as part of the admissions process and services are for prospective, non-admitted transfer students. Students who have recently been admitted to the university should review the UMD Transfer Student Resources site for further information.
Transfer Credits
Students may use the Transfer Course Database to view how courses taken at other institutions will transfer to UMD, and how the university may grant credit for AP, IB, CLEP exams and other types of credit. Courses not listed in the database will be evaluated upon admission to the university.
Review the database to see how your courses may apply toward a UMD degree, as well as see how to request a course evaluation if you have taken a course that is not currently included in the database. Please note that a maximum of 70 transferable credits from a community/two-year college or up to 90 credits from a combination of two-year colleges, four-year institutions, and prior learning credit may apply toward a UMD degree. If admitted students have more courses transferable than the maximum amount allowed, an academic advisor will help identify the most applicable credits that can apply to the student's degree requirements.
International Credit
Students who have taken courses abroad should review the Transfer Credit Database to see if their courses have been previously evaluated. If not, international credits will be evaluated upon a student's admission to the university.
Limited Enrollment Programs
Several majors at the University of Maryland, known as Limited Enrollment Programs, have limited space and, therefore, have additional admission criteria beyond the university's general admission requirements. Students interested in an LEP major must successfully complete a specific set of courses, or "Gateway" requirements, before being reviewed for admission to the major.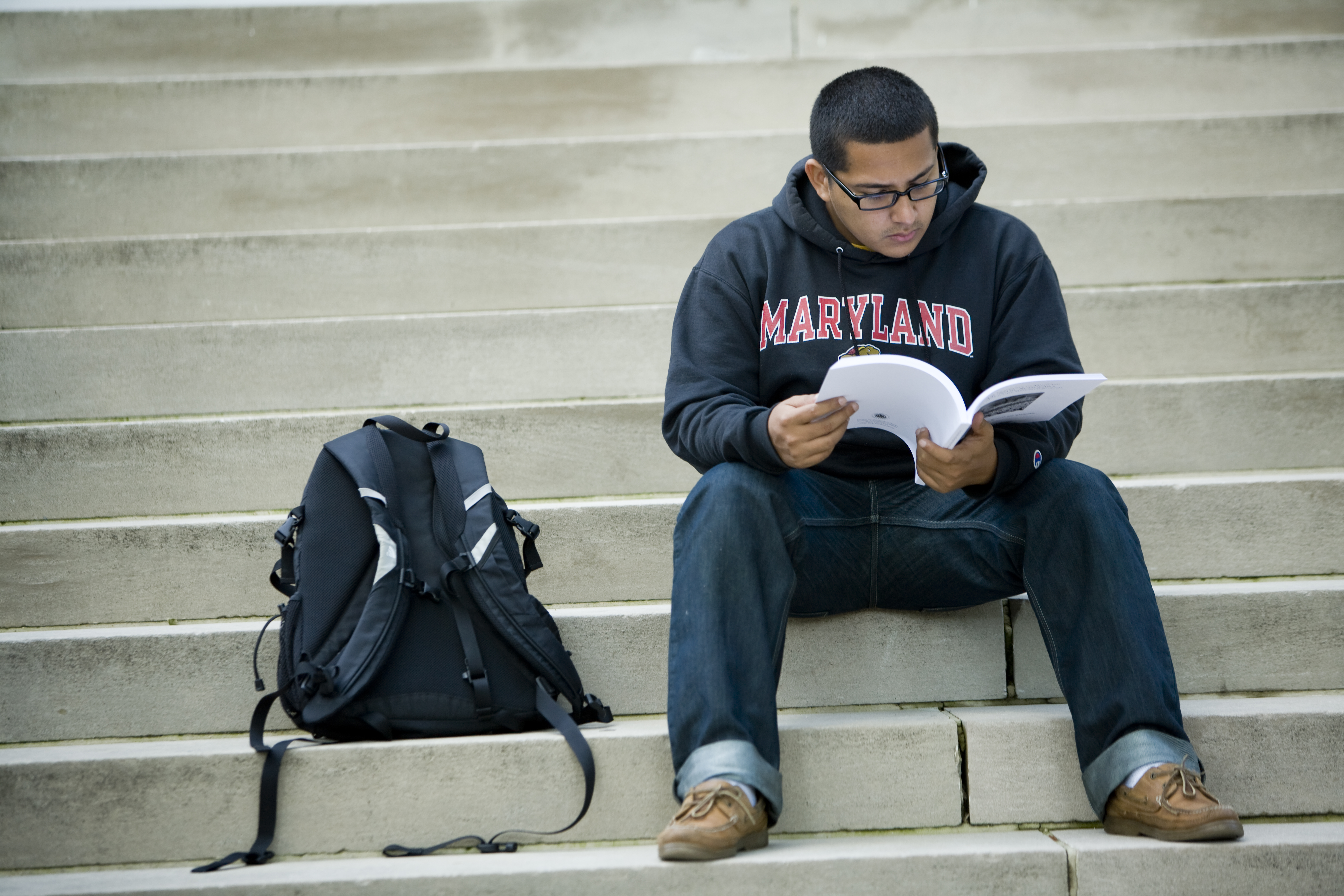 Departmental Resources for Prospective Students
Some UMD departments offer specific resources and/or outreach opportunities for prospective transfer students:
College of Education (virtual information sessions)
Business (virtual information sessions)